If you are looking for a new packaging for your items and you do not know which one to select, you have come to the right place. In today's post, we bring you five finishes for truly exclusive metal packaging. We have set out to show you fascinating works that stand out for the values they offer to your final product, completing the experience for buyers. Discover our TOP 5 in Packaging to capture all eyes
At Eurobox, we are manufacturers specialized in metallic packaging. Our years in the sector have made us specialists, for this same reason, we have multiple finishes in our offer. Each one of them has very significant details that will turn the container into the metallic packaging you were looking for.
In this post, you will find a presentation of five of our premium options, essential for your products to become unique copies. Although if you do not find what you are looking for your business among our selection, do not worry, we are at your disposal. You can contact our experts or consult our catalog to contemplate all the possibilities that we offer you from Eurobox Containers, we are sure that you will find just what you need.
Are you ready to discover our most exclusive finishes? You will discover the best finishing features such as Swarovski, HD embossing, lenticular, 3D relief and our exclusive pearl effect.
1 Metallic packaging inlaid with precious stones
Our TOP 5 in Packaging to capture all eyes includes among the most exclusive options of Eurobox, our packaging inlaid with crystals from the well-known Swarovski brand. A unique collaboration that offers surprising results to any product.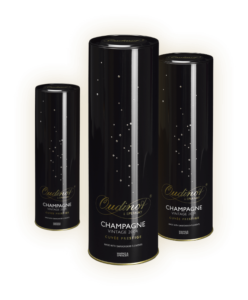 At last you will manage to attract all eyes. This type of packaging is unique, for this same reason, we assure you that you will be able to make a difference compared to your best competitors. If you need more information about our most exclusive finish, contact our specialists without obligation.
Turn all your products into unique collectibles with Eurobox!
2. Unique details with our HD embossing finish
It is one of our premium range finishes, it offers very careful details, since this packaging is worked with advanced techniques of high and low relief.
The designs, figures and possibilities offered by HD embossing are unique. It stands out for its simplicity and attracts by the beauty of all its small details, which are reflected on the packaging, offering the final customer a unique exclusive experience.
This type of wrapping focuses attention on the small details that can be seen on the outside of the metal. It is a finish created for perfumery or cosmetic sectors, although if you have already fallen in love, you can count on us to adapt it to your sector.
3. Lenticular printing, unique results for special products
Stand out in any exhibition area with our lenticular finish, you will ensure that the striking colors and printing techniques remain in the memory of your target audience.
It is a perfect option to attract the attention of the eyes in your direction, since this type of printing maintains the intensity of the colors you use so that it lasts over time without losing its characteristics.
Lenticular printing is not lost, because it is a finish that is worked without the use of glues or adhesives. We work with a PET foil that is applied to the metallic container format that you have selected.
For these and many other reasons, the lenticular finish is one of our clients' favorites. Would you dare to use it in your articles?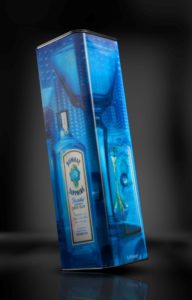 4. El relieve 3D un must have del packaging
Packaging with 3D relief is one of the essentials in any collection. It is a completely timeless finish, which captures attention through touch.
It is one of our favorite effects, because it allows you to take the designs beyond what was originally planned. The relief brings strength, distinction and attraction, since the first thing we usually do when we see a finish of this type is to reach out to touch the protruding figure.
Our specialists are ready to answer all your queries related to this unique finish.
5. An exclusive packaging for its pearl effect
Take advantage of the exclusive pearl effect finish, you will get a striking and unique product that will be light years away from the articles offered by the competition.
Having this effect in the finish of your packaging is a resounding success. The pearl effect will provide an exclusive shine that creates surprising light sets. At Eurobox we work on this finish as if it were an application for the automotive sector, thus, we managed to offer different visual games that are closely linked to the highest quality for the final product.
If you want to achieve a unique effect with our pearl effect, we recommend that you select the most intense colors in your design. Count on us to include the premium finish you need.