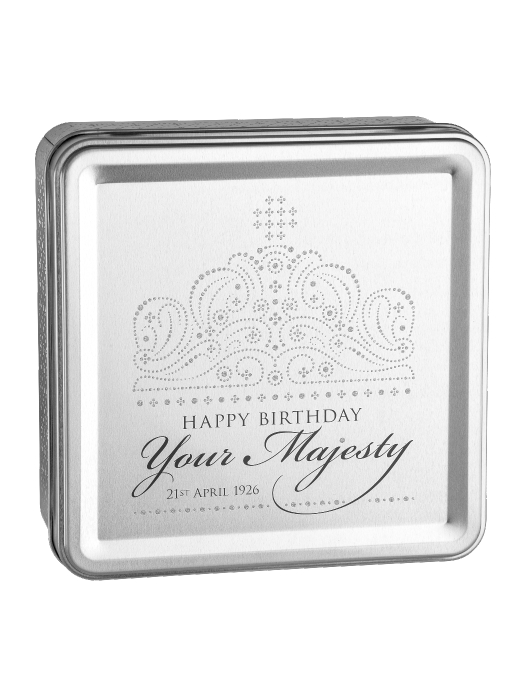 We are not afraid of glitter, we think it is a perfect effect to stand out, and at the same time it gives a plus of personality to each packaging.
That's why this packaging stands out for the application of glitter on tinplate, it also has an outer lid and a plus of functionality as it is fully stackable.
Metallic and very stylish
Who doesn't like nougat? And if it comes in a metallic box, even more so! Give that added value to your product with this packaging that combines shiny inks with gold motifs, it also has an outer lid. It is suitable for stacking.
We develop customised packaging. The perfect packaging for all your food products to maintain their characteristics over time.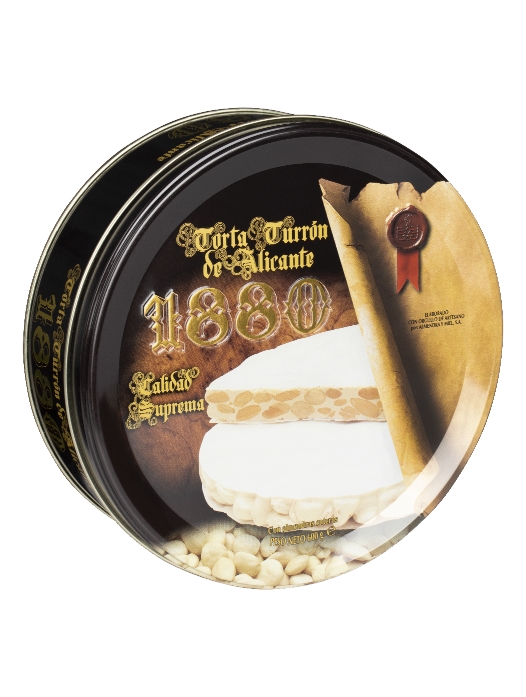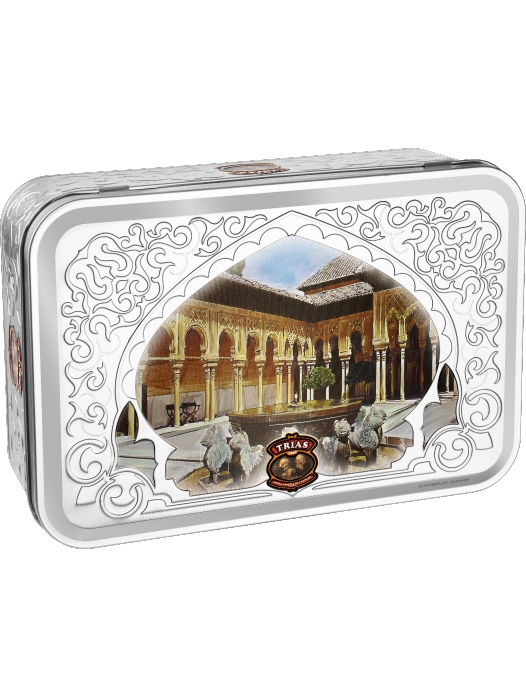 Silver, embossing and lots of colour
A packaging created from a combination of inks and embossing with a dreamy silver background.
Each packaging is exclusive, our professionals adapt all the processes to your needs. In this way, your product will have a finish that will capture the attention of your target audience.
With a design in line with your food product, the packaging will help you stand out from the competition
It's never a bad time for a chocolate in a cup. And if its packaging is as appetizing as this one, it's even harder to say no to it. This container has a double lid and a rectangular shape for maximum space utilisation.
The perfect packaging for all your food products to preserve their characteristics over time.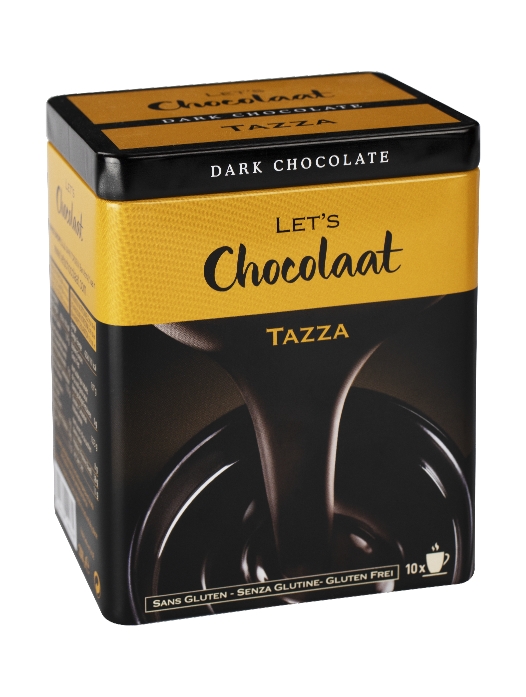 Committed
to the environment
At Eurobox, with metal as a raw material, we are committed to eco-sustainable solutions promoting the circular economy.
Our containers are manufactured under the Made in Europe seal, this being a great advantage thanks to the proximity to our customers, since it means a reduction in costs and delivery times, accelerating the different phases that make up a project.
Tell us about your project and we will advise you