Strong and lightweight packaging for your products
Aluminium containers are resistant, light and easy to stack; that is why at Eurobox all our aluminium containers are intended for numerous sectors of the industry such as: cosmetics, food, tea, spices, parapharmacy…etc.
These containers are made up of two pieces and manufactured by the deep-drawing process, which makes them resistant and waterproof and allows the contents of the container to be safely preserved in perfect condition for a longer period of time.
We personalise your packaging to your liking
On the other hand, the shiny surface of aluminium gives these containers an undeniable aesthetic appearance and they can be fully customised with different types of printing.
One of the greatest advantages of aluminium packaging is that it is an eternally recyclable material that does not lose its properties after recycling.
75% of the aluminium that has been produced in the world throughout history is still in use today, as the aluminium can is recycled an infinite number of times, whatever its colour, size, format or design.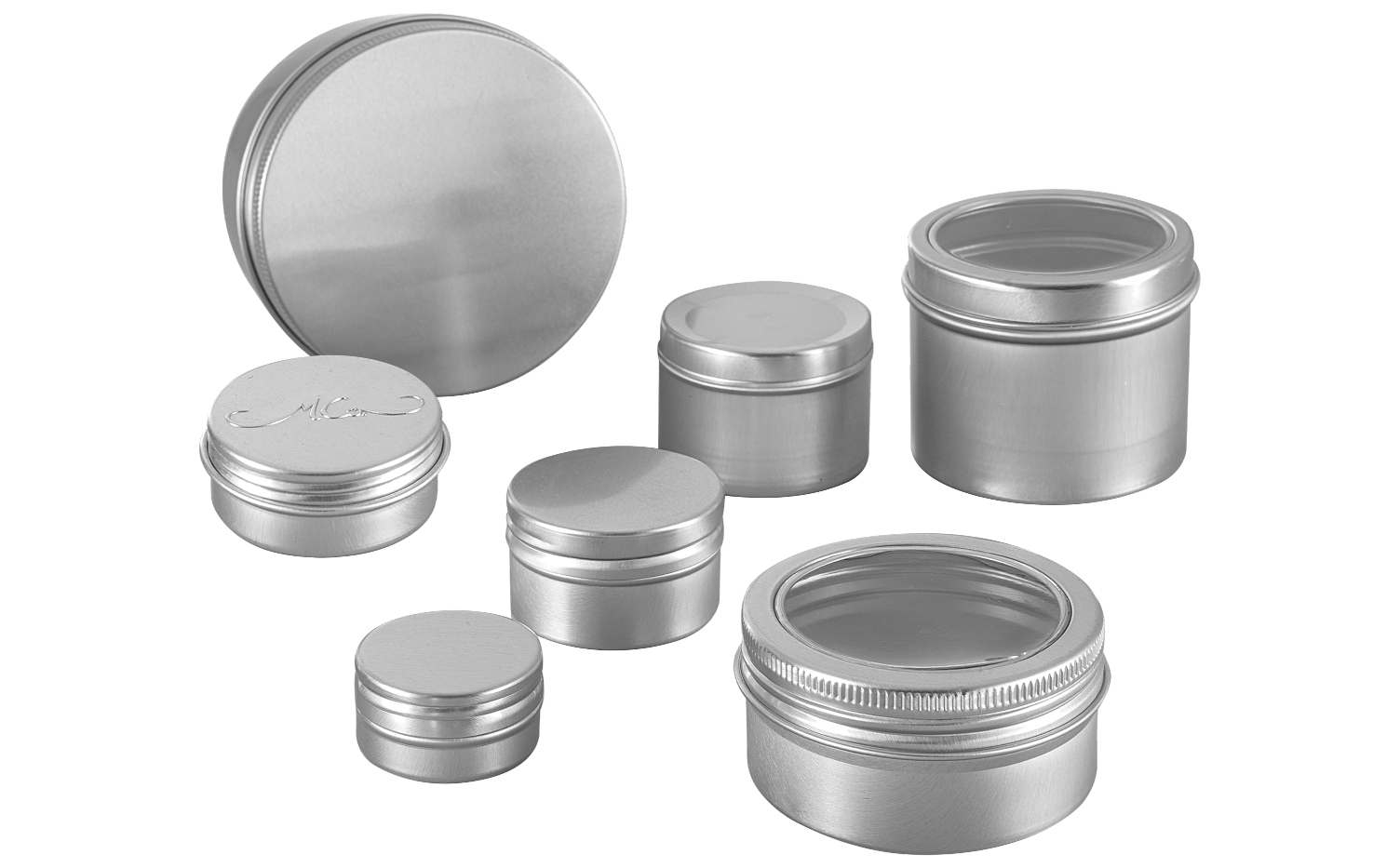 Committed
to the environment
At Eurobox, with metal as a raw material, we are committed to eco-sustainable solutions promoting the circular economy.
Our containers are manufactured under the Made in Europe seal, this being a great advantage thanks to the proximity to our customers, since it means a reduction in costs and delivery times, accelerating the different phases that make up a project.
Tell us about your project and we will advise you