Boost your product in an irresistible way
At Eurobox we are specialists in shaping tinplate, which is why in order to give shape to a promotional product that is attractive and of high quality, we produce metal promotional items in the shape and size that best suits your product, your needs and your image, with the possibility of fully customising them with your design, logo or advertising on the entire surface with different types of printing, always using high quality European raw materials.
Posters and trays to promote your product
Metal trays, posters and signs are perfect promotional items which can advertise your product in a lasting and useful way for the final customer.
If you are looking for excellent long-term advertising for your business, metal signs and trays are a perfect option to promote yourself and stand out from your competition in an original and attractive way.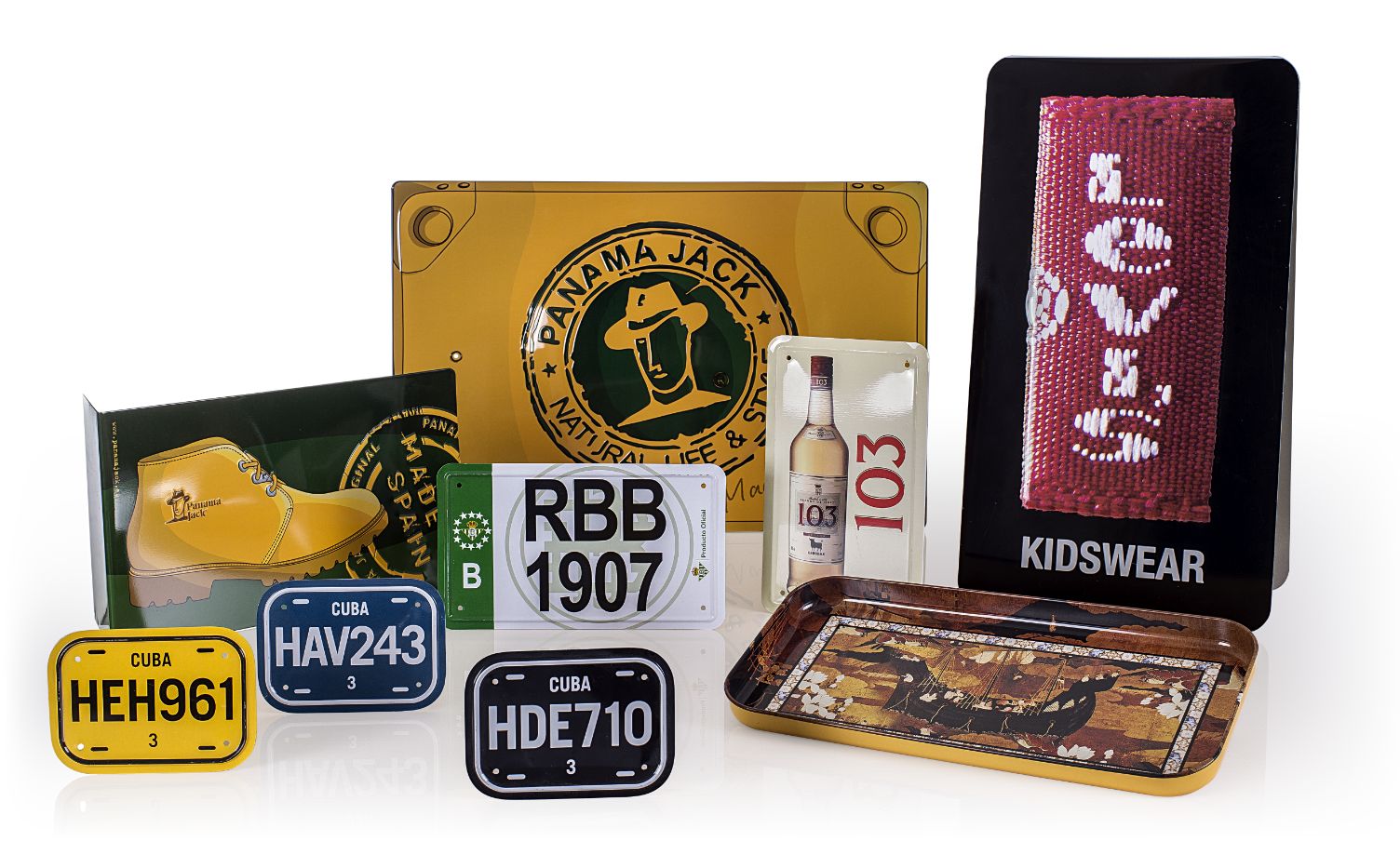 Committed
to the environment
At Eurobox, with metal as a raw material, we are committed to eco-sustainable solutions promoting the circular economy.
Our containers are manufactured under the Made in Europe seal, this being a great advantage thanks to the proximity to our customers, since it means a reduction in costs and delivery times, accelerating the different phases that make up a project.
Tell us about your project and we will advise you